Lily Allen - nautical, but nice
Lily Allen may have been in the press for her off-stage antics more often than her singing career recently, but despite all the negativity,
her new album
and it's
first single
have topped the charts here in the UK. It's not difficult to see the appeal of this cheeky individual and her music which combines catchy tunes with often scathing and intelligent lyrics. And speaking of cheeky, these shots from a recent concert at London's G.A.Y. club show Lily's perky bottom to the full.
Many thanks to Zoenn for sending a link to some of the pics below.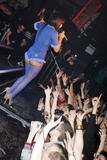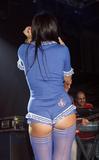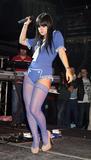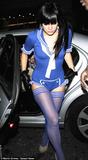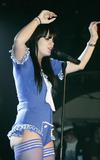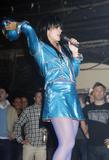 KG
Labels: high heels, Lily Allen, seams, stockings